May 2021
ADULT FICTION:
All forgiveness: Elizabeth Hardinger
The Avenging Angel (LP): Michael Newton
Blackberry Beach (LP): Irene Hannon
Early morning riser (LP): Katherine Heiny
Echoes in the walls: V. C. Andrews
Gathering dark (LP): Candice Fox
How to fail at flirting (LP): Denise Williams
Lost in Paris (LP): Elizabeth Thompson
Off the wild coast of Brittany (LP): Juliet Blackwell
The old drift: Namwali Serpell
Shadows of the White City (LP): Jocelyn Green
Spaceman of Bohemia: Jaroslav Kalfar
Standoff at the river (LP): Wayne D. Overholser
Then came Mulvane (LP): William Heuman
What we owe: Golnaz Hashemzadeh Bonde
Wolf Stockburn, railroad detective (LP): Max O'Hara
Barnstorming Ohio: David Giffels
Bringing up bookmonsters: Amber Ankowski
Broke in America: Joanne Samuel Goldblum
Enduring Vietnam: James Wright
Ghost of the innocent man: Benjamin Rachlin
Half baked harvest super simple: Tieghan Gerard
Harnessing grief: Maria J. Kefalas
Hero of the empire: Candice Millard
Killing the mob: Bill O'Reilly
Lincoln in private: Ronald C. White
The lost boys of Montauk: Amanda Fairbanks
Marie Antoinette's head: Will Bashor
The most beautiful disaster: Hope Carpenter
The psychopath: Mary Turner Thomson
Rightful heritage: Douglas Brinkley
The secret ingredient cookbook: Kelly Senyei
Short History of the Vietnam war
To end all wars: Adam Hochschild
Wade in the water: Tracy K. Smith
The Windsor diaries: Alathea Fitzalan Howard
YOUNG ADULT FICTION:
The absolutely true diary of a part-time Indian: Sherman Alexie
American born Chinese: Gene Luen Yang
The blue sword: Robin McKinley
Destination anywhere: Sara Barnard
Harry Potter and the prisoner of Azkaban: J. K. Rowling
Mosquitoland: David Arnold
The sea of monsters: Rick Riordan
YOUNG ADULT NONFICTION:
Everything you wanted to know about Indians but were afraid to ask: Anton Treuer
Hothouse earth: Stephanie Sammartino McPherson
JUVENILE FICTION:
The 130-story treehouse: laser eyes and annoying flies: Andy Griffiths
The all new Captain Underpants extra-crunchy book o'fun 2: Dav Pilkey
Amber Brown sees red: Paula Danziger
The Animal Rescue Agency: Case file: Little Claws: Eliot Schrefer
Arthur's pet business: Marc Brown
Arthur's teacher trouble: Marc Brown
B is for bee: Charlotte Milner
Baloney, (Henry P.): Jon Scieszka
Because of Winn-Dixie: Kate DiCamillo
Bone: Out from Boneville: Jeff Smith
A boy called Bat: Elana K. Arnold
Can you whistle, Johanna?: Ulf Stark
The day my butt went psycho!: Andy Griffiths
Don't count on Dracula: Dan Greenburg
Dungeon crawl!: Nick Eliopulos
Ghast in the machine!: Nick Eliopulos
The Goodnight Train rolls on!: June Sobel
Greenish eggs and dinosaurs: Dan Greenburg
Hey Roo, What's a wheelbarrow?: Michael Haun
How do dinosaurs say I love you?: Jane Yolen
I love my tutu, too: Ross Burach
If animals celebrated Christmas: Ann Whitford Paul
If animals said I love you: Ann Whitford Paul
In a dark, dark room, and other scary stories: Alvin Schwartz
Into the game!: Nick Eliopulos
Last block standing!: Nick Eliopulos
Miss Nelson has a field day: Harry Allard
A mom for Umande: Maria Faulconer
My grandma, major league slugger: Dan Greenburg
My little super hero word book
Night of the bats!: Nick Eliopulos
One-osaurus, two-osaurus: Kim Norman
The Poky Little Puppy's valentine: Diane Muldrow
Regina is not a little dinosaur: Andrea Zuill
Riding with Aunt Lucy: Sharon Phillips Denslow
Santa and the Goodnight Train: June Sobel
See, touch, feel Christmas: Karri-Ann Hulme
See, touch, feel: Happy Thanksgiving: Holly Price
The shy little kitten's Valentine's Day: Andrea Posner-Sanchez
Spring stinks: Ryan T. Higgins
There's an alligator under my bed: Mercer Mayer
This body's not big enough for both of us: Dan Greenburg
Yikes! Grandma's a teenager: Dan Greenburg
JUVENILE NONFICTION:
Monarch butterflies: Olga Baumert
MUSIC CDs:
Blu-Ray:
The hurt locker
DVD:
Ray Donovan; seasons one, two & three
CELEBRATING OHIO BOOK AWARDS AND AUTHORS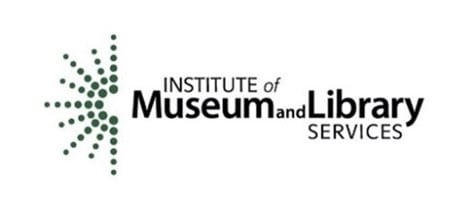 Thanks to the Celebrating Ohio Book Awards & Authors Grant, the Homer Public Library now has a total of 123 books and 3 Playaways available for borrowing. These books are made available to our community thanks to a grant from the Federal Institute of Museum and Library Services (IMLS) awarded by the State Library of Ohio.
The abandonment of the Jews: David S. Wyman
The adventures of Captain Underpants: Dav Pilkey
All American boys: Jason Reynolds
Amber Brown goes fourth: Paula Danziger
American Moonshot: Douglas Brinkley
The autobiography of my mother: Jamaica Kincaid
Babymouse: Monster Mash: Jennifer L. Holm
The boy on the porch: Sharon Creech
The burning maze: Rick Riordan
Can you see what I see?: Night before Christmas: Walter Wick
Challenger Deep: Neal Shusterman
Children of blood and bone: Tomi Adeyemi
City of bones: Cassandra Clare
Earth and high Heaven: Gwethalyn Graham
Escape of the plant that ate dirty socks: Nancy McArthur
Everything, everything: Nicola Yoon
The fault in our stars: John Green
Fourteenth goldfish: Jennifer L. Holm
Gods of the upper air: Charles King
The gone away place: Christopher Barzak
The great American whatever: Tim Federle
I will always write back: Martin Ganda
The immortal throne: Bree Despain
The invention of Hugo Cabret: Brian Selznick
John Henry Days: Colson Whitehead
The Light Brigade: Kameron Huley
A light in the attic: Shel Silverstein
Looking for Alaska: John Green
Love & gelato: Jenna Evans Welch
Lulu walks the dogs: Judith Viorst
The million dollar shot: Dan Gutman
Misadventures of Salem Hyde: Spelling trouble: Frank Cammuso
More scary stories to tell in the dark: Alvin Schwartz
Mustaches for Maddie: Chad Morris
My teacher fried my brains: Bruce Coville
My teacher is an alien: Bruce Coville
The new kid on the block: Jack Prelutsky
A new school year: Sally Derby
Not if I save you first: Ally Carter
The Penultimate Peril: Lemony Snicket
The plague of doves: Louise Erdrich
Ralph S. Mouse: Beverly Cleary
Ramona and her father: Beverly Cleary
Ramona forever: Beverly Cleary
Ramona Quimby, age 8: Beverly Cleary
The remarkable journey of Charlie Price: Jennifer Maschari
Return of the plant that ate dirty socks: Nancy McArthur
Return to Howliday Inn: James Howe
Saving Shiloh: Phyllis Reynolds Naylor
The shadow prince: Bree Despain
Shiloh season: Phyllis Reynolds Naylor
Sing, unburied, sing: Jesmyn Ward
Something has been here: Jack Prelutsky
Superman: Dawnbreaker: Matt de la Pena
Swiftly tilting planet: Madeleine L'Engle
Swiftly tilting planet (playaway): Madeleine L'Engle
Tales from a not-so-happily ever after: Rachel Renee Russell
There's a boy in the girls' bathroom: Louis Sachar
They called us enemy: George Takei
This is where it ends: Marieke Nijkamp
This one summer: Jillian Tamaki
The Titan's curse: Rick Riordan
Tuck everlasting: Natalie Babbitt
Tuck everlasting (playaway): Natalie Babbitt
Wayside school gets a little stranger: Louis Sachar
When I was the greatest: Jason Reynolds
When the stars lead to you: Ronni Davis
Women of the frontier: Brandon Marie Miller
The world that we knew: Alice Hoffman